At the 2017 Annual General Meeting held on June 4th, the following folks were appointed directors of the Cranberry Community Hall Association for the upcoming year.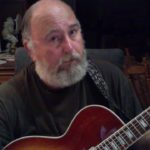 Pat Buckna – President
Pat joined the board in 2015. He is a songwriter and composer active in the Powell River music community, he co-hosts house concerts in his home, a monthly Song Circle at Cranberry Hall, and is completing a personal and family memoir. Pat worked for over 30 years as a project management consultant and still teaches a few online courses with an international training organization.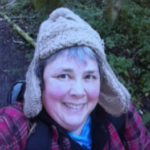 Dee Light – Vice President
Dee Light owns and operates Earth Inspirations Pottery.  Her inspiration is taken from the precious gift of the earth and all her bounty and her pieces reflect her views of the peaceful, serene side of the world we live in. She is always creating and never tires of it. Dee works in clay which you can manipulate into anything you desire, hemp because it is a most remarkable fibre, and fabrics that are reclaimed to keep them out of the landfills.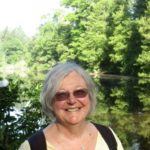 Sherrida McKnight – Treasurer/Acting Secretary
Sherry McKnight has been a Powell River resident since retiring in 2010. After a few years of various volunteer positions she took on the Treasurer's role with the Cranberry Hall in 2016. You will often find Sherry working the concession at a variety of Hall events when she's not co-hosting house concerts in her home.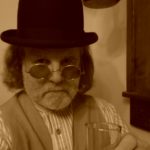 Scott Ritter
Scott Ritter retired to Powell River in 2011 after a 37 year career in teaching and school administration.  Joining the board at Cranberry Community Hall was a great way to get involved in both the community and some of its many cultural offerings.  Scott initiated and hosts the monthly acoustic open stage coffee house at Cranberry Community Hall.  When not at the hall performing minor maintenance activities, Scott can often be found hiking local area trails with his two dogs or rehearsing as part of the folk duo, "Old Enough to Know Better".
Directors at large: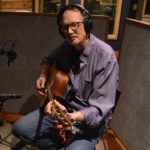 Grant Elgaard
Recently retired, Grant came to Powell River with an active interest in music generally and songwriting specifically. It didn't take long for him to discover and appreciate Cranberry Hall as a community resource. In between trips to Vancouver to record his first album and tending his flower garden there was time for some volunteer work and helping with the upkeep and maintenance of the hall was a way to contribute to his new home.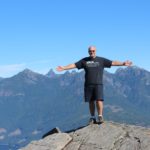 Dan Vincent
Dan is a luthier, cabinet maker and fisherman who lives in Cranberry and is very familiar with boards. He currently heads up BC Special Olympics-Powell River and has done so for a number of years.
Mike Keating
Mike Keating has been involved in Community Living for the past 35 years and was the Provincial Coordinator for the Ministry of Health's Provincial Brain Injury Program for ten years and served as Community Ventures Society Executive Director for 12 years. He has been a strong advocate for individuals with disabilities and their families. Mike has served on a number of Boards. Currently he also serves on the Inclusion BC Foundation Board.

Annabelle Tully-Barr