Cranberry Hall is excited to be sponsoring a stellar line-up of performances over the next few months hot on the heels of our sold-out album release show with Nico Rhodes and Rick Scott in October and Xmas show featuring Oliver Swain and Lukah Bouchard.
Here's some of our confirmed performers for 2018.
All shows are $20 (cash only, no refunds).
Jan 13th, 2018 – Citizen Jane Album Release Tour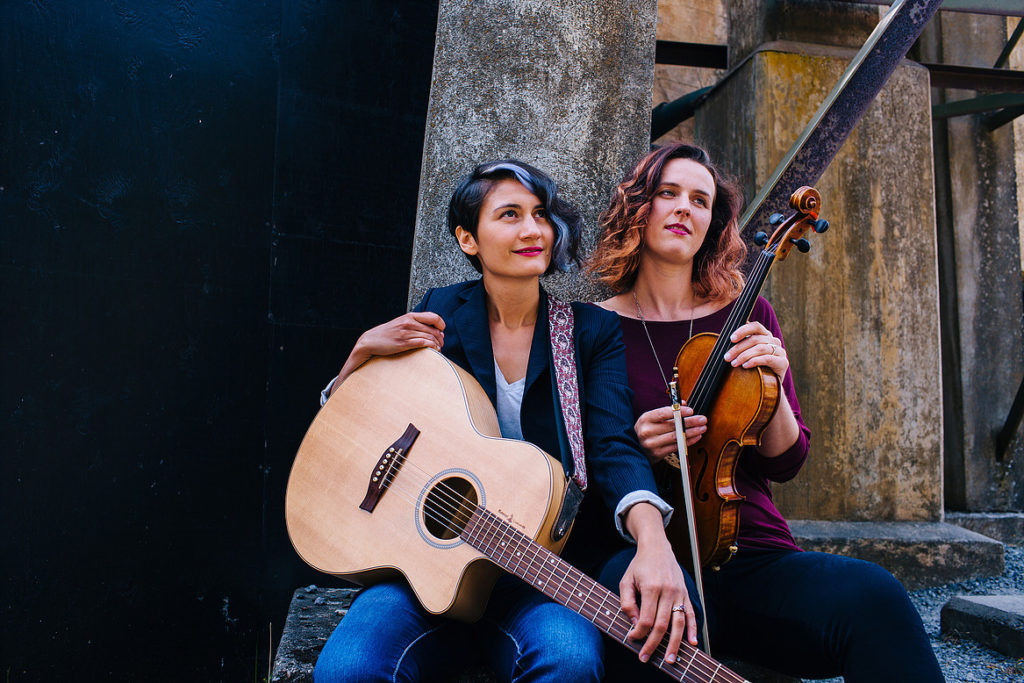 CITIZEN JANE is a Toronto-based folk-pop duo that evocatively weaves powerful vocal harmonies with innovative string textures to create an emotionally charged soundscape. Hailed a "delight" by Folk Radio UK, Reenie and Lea spark a uniquely intimate connection with all audiences. The duo consists of married couple Reenie Perkovic (vocals, guitar, mandolin) and Lea Kirstein (viola, fiddle, cello, vocals), who met while studying classical music on the west coast of Canada.
Their debut album, "In the Storm", is a reflection on the value of human connection, touching on themes of war (internal & literal), displacement/isolation, self-doubt.. and an urge to embrace differences, unite, and act with love to make the world a little brighter. From sweet, hopeful viola & guitar melodies, to darker mandolin & cello musings, each song takes on a new character in their sonic journey.
Jan 27th, 2018 – Chris Ronald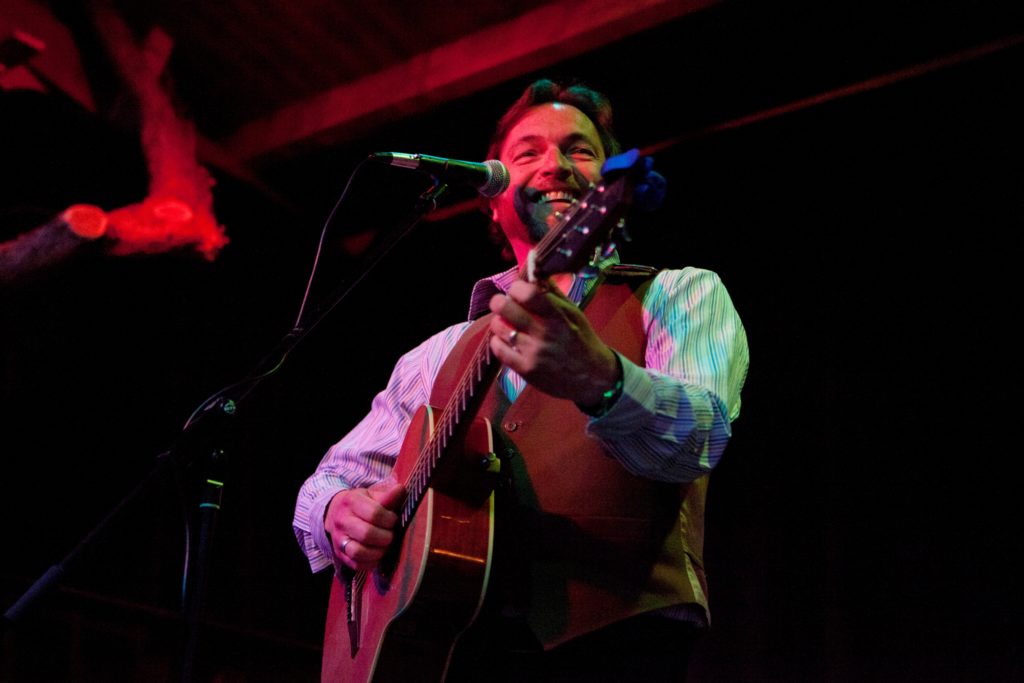 Now living in Vancouver, Canada, contemporary folk singer-songwriter Chris Ronald emigrated from his native England in 2002. Influenced by countless British and North American artists of the 60s onward, Ronald's music has been described as "Canadian folk with British roots," and The Province likened it to "the country and folk that came out of Laurel Canyon and the British Isles in the mid-seventies."
Ronald first got hooked on songwriting at age 15 when he put to music a poem he wrote in high school, but he only started to go public in his thirties after moving to Canada and self-producing his first two albums: Pacific Time (2004) and Turning Tides (2011). In a glowing review, The Georgia Straight praised Ronald's songwriting and "beautifully clear tenor voice" and wondered "where his obvious talent has been hiding for so long." Encouraged, Ronald went one step further on his next project hiring ace producer and multi-instrumentalist, John MacArthur Ellis. The resulting Timeline (2014) album catapulted Ronald to a new level in his career with, among other accolades, a nomination for "Songwriter of the Year" at the 2014 Canadian Folk Music Awards.
Chris Ronald is an international touring artist. In live performance, he draws on his abilities as a highly skilled singer, storyteller and musician (guitar, harmonica, ukulele) to deliver a show that is captivating and unique. And in 2017, Ronald added another batch of "refreshingly original" songs to his repertoire with his latest album, Fragments, released on esteemed Canadian folk label Borealis Records.
Feb 9th, 2018 – Don Alder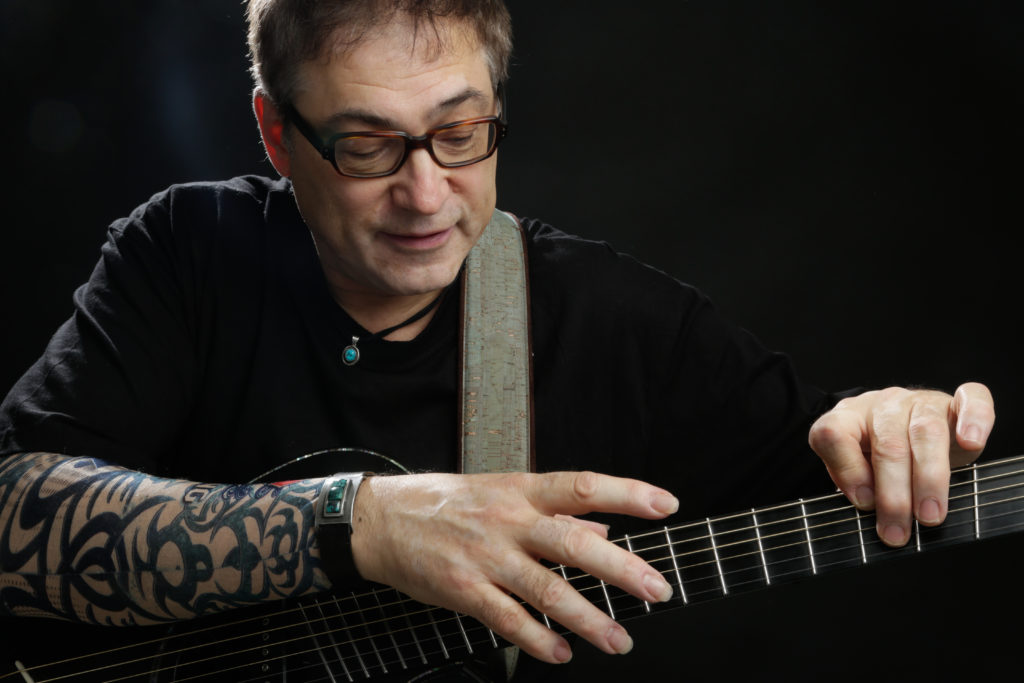 As winner of the 2017 "Artist of the Year" Vancouver Island Music Award, 2015 Domenic Troiano Guitar Award (CDN), 2011 Worldwide Guitar Idol(held in London, UK), 2010 Guitar Superstar contest(LA, USA) and the 2007 International Fingerstyle Championships, Don Alder (from Vancouver, BC) has earned his place as one of the top acoustic guitarists in the world.Alder's music also speaks for itself; his 2009 CD "Not A Planet" was nominated for two prestigious Music Industry Awards. His music is a unique combination of deeply textured melody and story. Lyrical and compelling, his original songs are notes of exploration – some passionate and haunting, some hard-driven, others light and teasing. In quiet pieces or pushing right to the edge, Don's phenomenal finger style playing and rich voice captivate. Don is also recognized as one of the of the world's top harp guitarists.
Mar 16th, 2018 – Diana Braithwaite & Chris Whiteley
(with Walter Martella)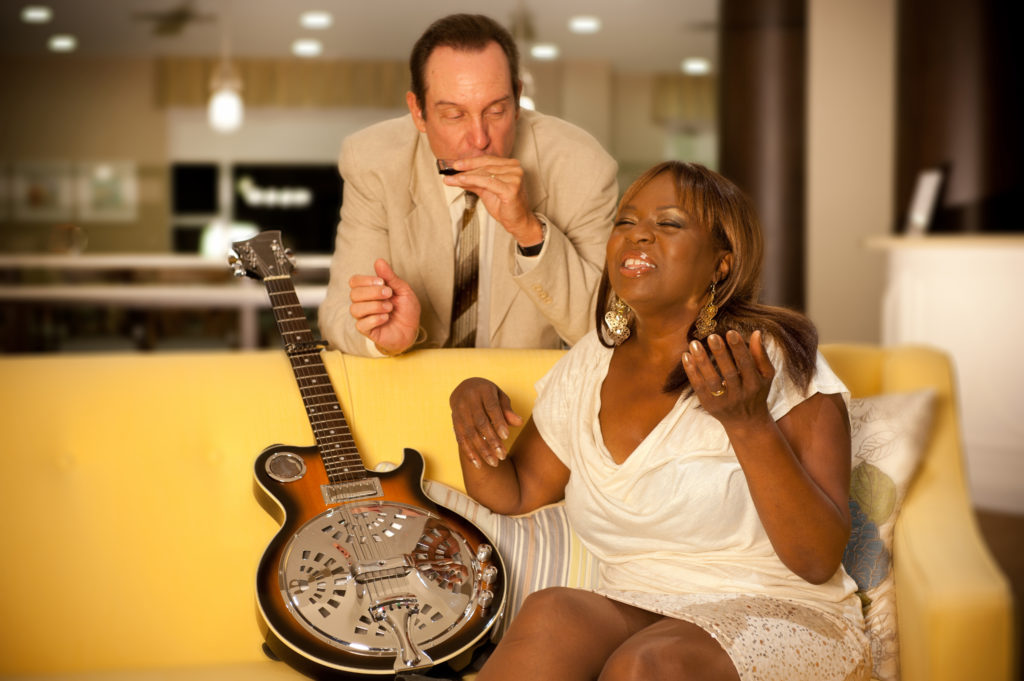 As the venerable jazz and blues bible DOWNBEAT MAGAZINE said about Diana Braithwaite and Chris Whiteley:  "It's a rare and good thing when two talented performers join forces".
Audiences, critics, and blues lovers all over North America and Europe seem to agree. Diana Braithwaite is a descendant of the Wellington County pioneers in Canada. With roots in Florida, Diana's ancestors escaped slavery through the Underground Railroad and lived for four generations in Wellington County, the first African-Canadian pioneer settlement in Ontario. Diana combines elements from Nina Simone, Esther Phillips, Lil Green and others to create her own unique authentic blues style. A forceful presence recognized on the Canadian and American blues scene as an artist with a unique sound who is keeping the authentic traditional blues sound alive in the contemporary blues scene today.
Multi-Instrumentalist Chris Whiteley was born in Kansas . Whiteley has performed on over 200 recordings with the likes of Leon Redbone and Blind John Davis. In Canada, Whiteley has received the Blues with a Feeling Award, for lifetime achievement in the blues. In January 2014 Chris Whiteley won the Maple Blues Award for the top blues horn player in Canada–for the 7th time.
For their Cranberry Hall performance Diana & Chris will be joined by our own Walter Martella.