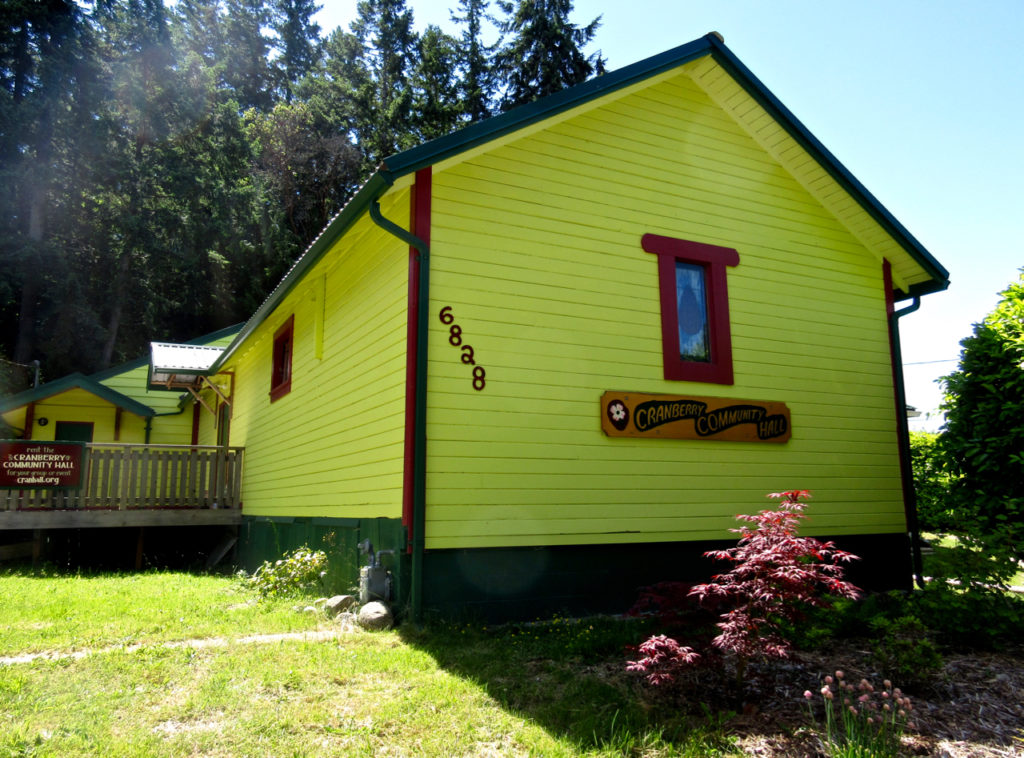 Cranberry Community Hall, built in the 1950's, has seen a wide variety of uses over the years. When it was built by Joe Derton, its original use was as a pool hall\barber shop. A variety of groups, including the fraternal order of the Knights of Pythias and the Pythian Sisters, Jehovah's Witnesses and Unitarians held services in the hall over the years. There were two earlier Cranberry Community Halls in the 1920-40's operated by the Cranberry Ratepayers Association and located near the present-day Lindsay Park.
Today the hall is operated as a non-profit charitable society, the Cranberry Community Hall Association with an active volunteer Board of Directors who have put into place a strategic plan and have begun a series of updates to the hall which have included interior renovations in 2014 and exterior painting and landscaping in 2015. In the next few years we are facing the need to replace ageing heating equipment and work will be needed to the foundation.
View the Constitution and Bylaws of the Society
The hall is actively used by a number of regular community groups includes two choral groups, a fiddle group, a writer's group and others. The hall sponsors several regular events including a monthly acoustic coffee-house (on the last Sunday of each month), a monthly Sunday Afternoon Song Circle, and a monthly film night.
Most recently the hall has become known for it's fine acoustics and several prominent Canadian folk musicians, including Jason and Pharis Romero, Old Man Leudecke, Oliver Swain, Cindy Church, Bob Bossin and Rick Scott, have performed to sold-out crowds at the hall.
In addition, with a full kitchen and concession area, the 70-seat Cranberry Hall has become a popular venue for spoken word recitals,  urban homesteading, and a meeting place for community groups and family gatherings.
We acknowledge that the hall is located in the unceded territory of the Tla'amin First Nation.