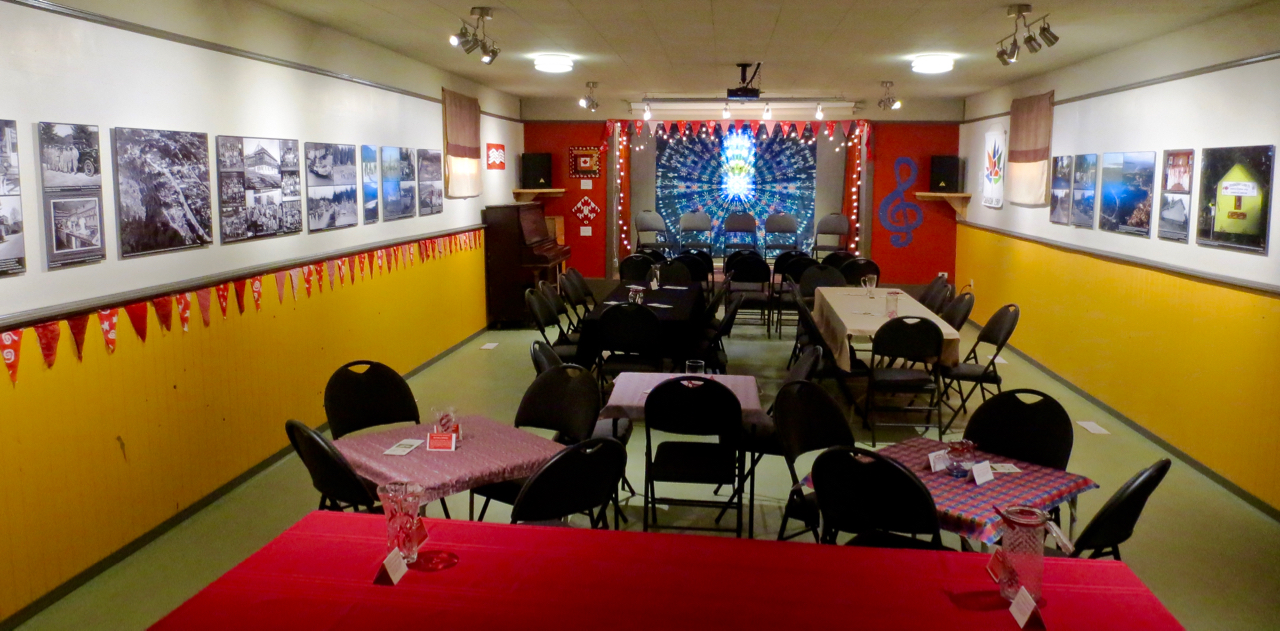 The Cranberry Community Hall is an affordable, multi-purpose space that can accommodate up to 70 people.  It is wheelchair accessible, and is perfect for group meetings, audio-visual presentations, spoken word, or acoustic performances.
HOW TO BOOK:
Check our online calendar for available dates.
Call: Scott 604-414-0423 or Pat 604-485-5198 or send us an email. All renters must print out and complete two copies of our rental agreement.
Download our Rental Agreement here
As of May 1, 2016, our rental rates are:
Non-licensed events
Any day before 5pm – $15 per hour
Sunday – Thursday after 5 pm  – $15 per hour
Friday and Saturday after 5 pm  – $20 per hour
Daily rate – $100/day
Licensed events
Any day or time – $25 per hour
Sound system (with or without projector) – $50 per day
Projector only – $25 per day

Alcohol is only permitted if renter obtains a Special Occasion license and meets all server certifications. No exceptions.
Because we are in a residential area, all music and sound must cease by 10:00pm and everyone is to leave the premises no later than 11:00pm.
The hall reserves the right to refuse rentals to any individual or group at its discretion.
Cancellation policy – If a booking is cancelled with less than two week's notice the renter is required, at the Board's discretion, to pay the regular rental fee for the cancelled event(s).
The Cranberry Community Hall is maintained by volunteers. Membership in the Cranberry Community Hall Association is only $5. Please consider joining us as we maintain and improve this historic Cranberry building. Thank you for your ongoing support and we hope you have a successful event.